That sounds so somber. My time at Medalta has come to a close, and I'm back home in Ontario. Time is a funny thing. I thought 2 months would be plenty of time to get some work done. Even though it was a very productive time, it flew. I wish I could have done more, but that's always the way.
I completed 2 major projects during my time in Medicine Hat, as well as a few smaller explorations. The 2 major installations were: a group of clouds installed in the Brick & Tile Factory, and a group of legs installed in the Yuill Gallery. You can see pictures in my Recent Explorations gallery.
I'm still working on compiling my photos into a time-lapse video of King of the Castle. Here are a couple of early shots.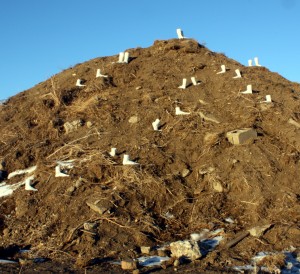 Another major accomplishment during my time at Medalta is finishing a pile of applications for graduate school. I was so happy to get input from Aaron Nelson, Noriko Masuda, Alana Wilson and Josianne Desrochers. I'm so glad all that paperwork is over. Now I just have to wait for a month or two while the powers-that-be determine my fate. Fingers crossed!